About This Opportunity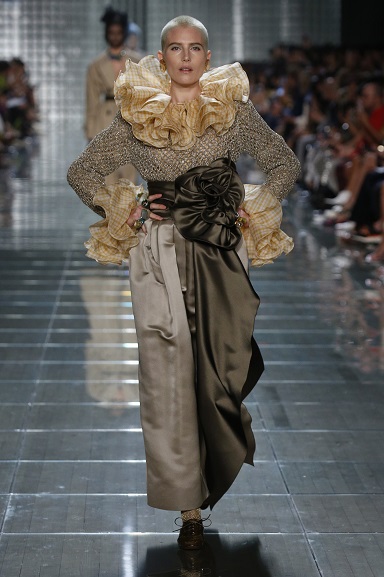 この度は、マーク ジェイコブス アシスタント・マーチャンダイザー(MD) ポジションにご興味いただき誠にありがとうございます。本ポジションは、ビジネスレベルの英語力が必須となっている為、詳細につきましては下記英語のみの記載となっております。
Marc Jacobs Japan K.K. is looking for an Assistant Merchandiser (MD).
This position's mission is to maximize company sales and brand value/presence through the effective contribution to the buying and allocation initiatives.

You will work closely with Internal team members; MD, Store Managers/Staff, Retail & Sales team, VMD, Marketing & Communication and Logistics as well as External counter partner of Marc Jacobs Intl and vendors/licensee. Your communication and interpersonal skills will add great value!
This year is the 10 years anniversary of Marc Jacobs Japan.
Approximately 360 staff (Office: 40 staff, Stores: 320 staff) are supporting Marc Jacobs in Japan. 
We have a very open office environment, and we interact each other freely, regardless of seniority or position.
An example of this is once every second month, we have a  30 minutes  "Morning Coffee Session" to enjoy casual and friendly conversations and sharing information over some tasty seasonal sweets. 
Various career paths are available both at Marc Jacobs Japan or with different brands within the LVMH group.
e.g.
 ・Increased responsibilities in line with growth of the company
 ・The same position in other LVMH group companies
Profile
Report line: Merchandising Director
Collaborate and work closely with the Merchandising team to optimize product placement and sales execution.
Review assortment sell through, pricing opportunities, and individual store results.
Manage and maintain pre/in-season materials.
Preparing seasonal product training documents and conduct the training together with Retail & Sales team
Conduct market research and analyze competitors in light of trends, price point, and product assortment to identify potential opportunities.
Make delivery plan of merchandise to the stores and indicate warehouse to deliver the merchandise in proper time.
Regular store visits, meetings & discussions with store teams
Train the retail populations every season on product knowledge and strategies.
About You
Native level Japanese / Business level English.
Advanced PC capabilities, with good numerical and analytical skills.
2 or more years of experience in merchandising/buying in retail / fashion industry.
Experience as sales associate is a plus.
Strong passion for fashion.
Proactive, open minded and team oriented.
Detail oriented and ability to multi-task in a fast pace environment with priorities.
About Marc Jacobs
"Marc Jacobs" was founded by Marc Jacobs in New York in 1984. Since then, Marc Jacobs has been attracting people with our unique style which offers exquisite balance of tradition and innovation. Though Marc Jacobs is a part of Luxury brand group, LVMH, Marc Jacobs has never stopped adapting an innovative, creative and out of box idea, including launching stores in the mall where younger generation tend to go and start selling through well known EC website.